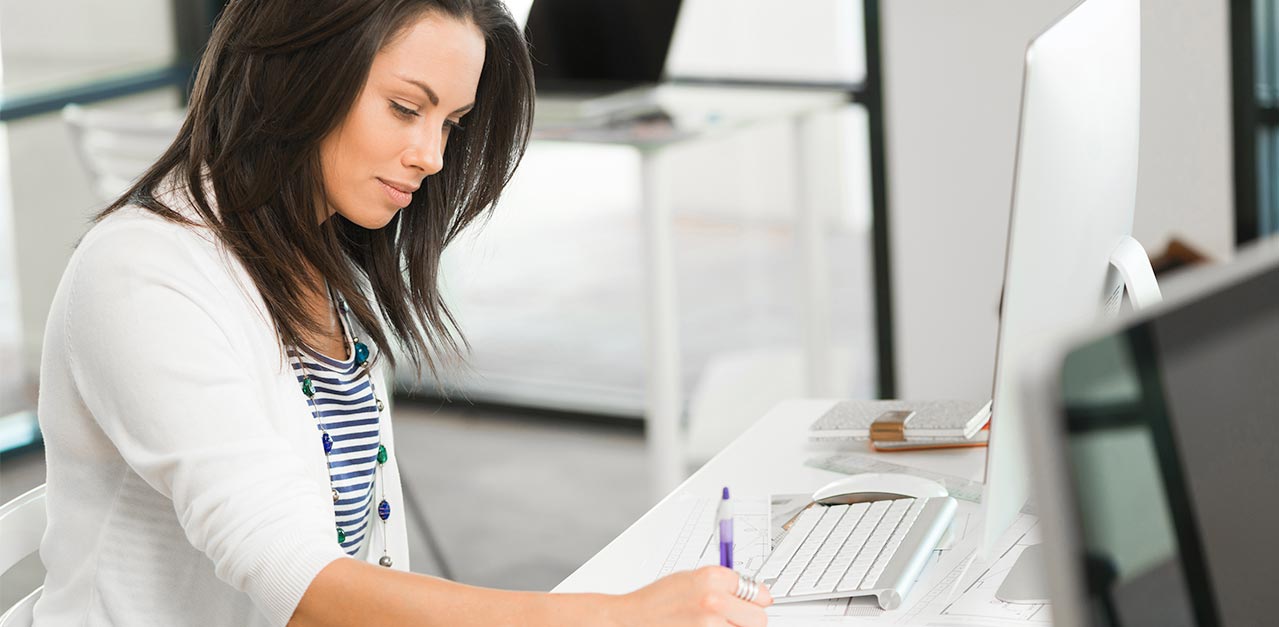 Don't be left
without a plan.
In today's hyper-connected world, there's no
no reason to operate without a detailed how-to
marketing plan for your project.
SEE HOW IT WORKS

Stop Wasting Time with How-To Research
Get answers to your hardest questions without sifting through blogs and low-value content. Qlutch is your one-stop shop for how-to guidance for the 400 most common marketing projects.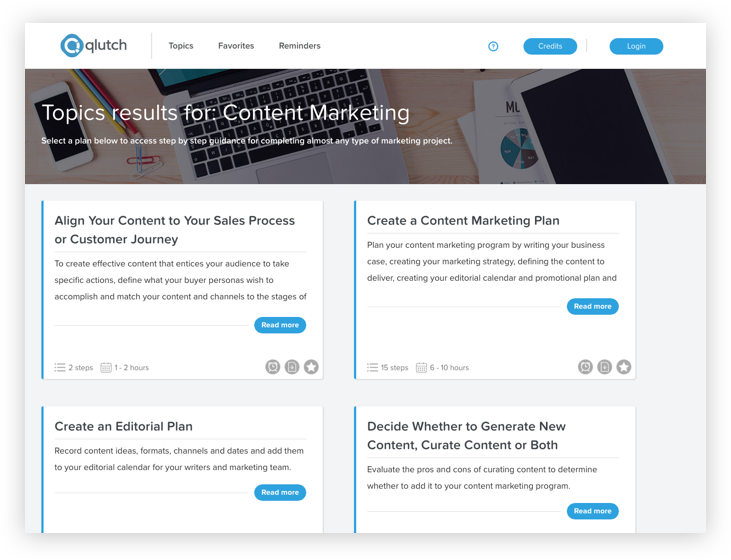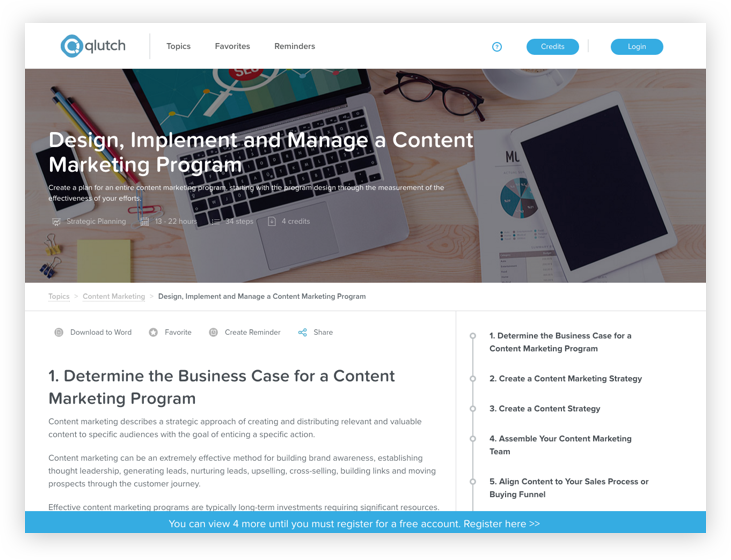 How-To Marketing Plans
---
Organized by topic, including the list of tasks, instructions for each step and the estimated project completion time. Stay high level, or dive deep.

Organize Your Favorites
---
With over 400 plans, you're sure to have some favorites. Access them from your Favorites page.

Set Reminders
---
Need a friendly reminder to complete a task or plan? Schedule a reminder notice for Outlook, Google, iCal or your project management system.
Share with Your Colleagues
Marketing is a team sport. Share tasks or plans via email or broadcast via LinkedIn, Facebook or Twitter.
SEE FAQS



Use for Outlines
---
For long plans like a new product launch, schedule the tasks on your calendar to align your team.

Dive into Details
---
Then complete each step of your task.

Download to Word
---
Buy offline credits - for as little as $35 - to download plans to Microsoft Word. Buy a few, or buy a lot and save.