Content in the Excel Files for Calculations
Many of the Qlutch plans reference preprogrammed Excel workbooks that assist with the complex calculations. When a plan mentions use 6.9.a to calculate your projected marketing ROI, it's referencing the Excel workbook "6.9 – Marketing Campaigns" and worksheet "a."
View them by clicking the Excel Files for Calculation link under the Table of Contents in your plan view.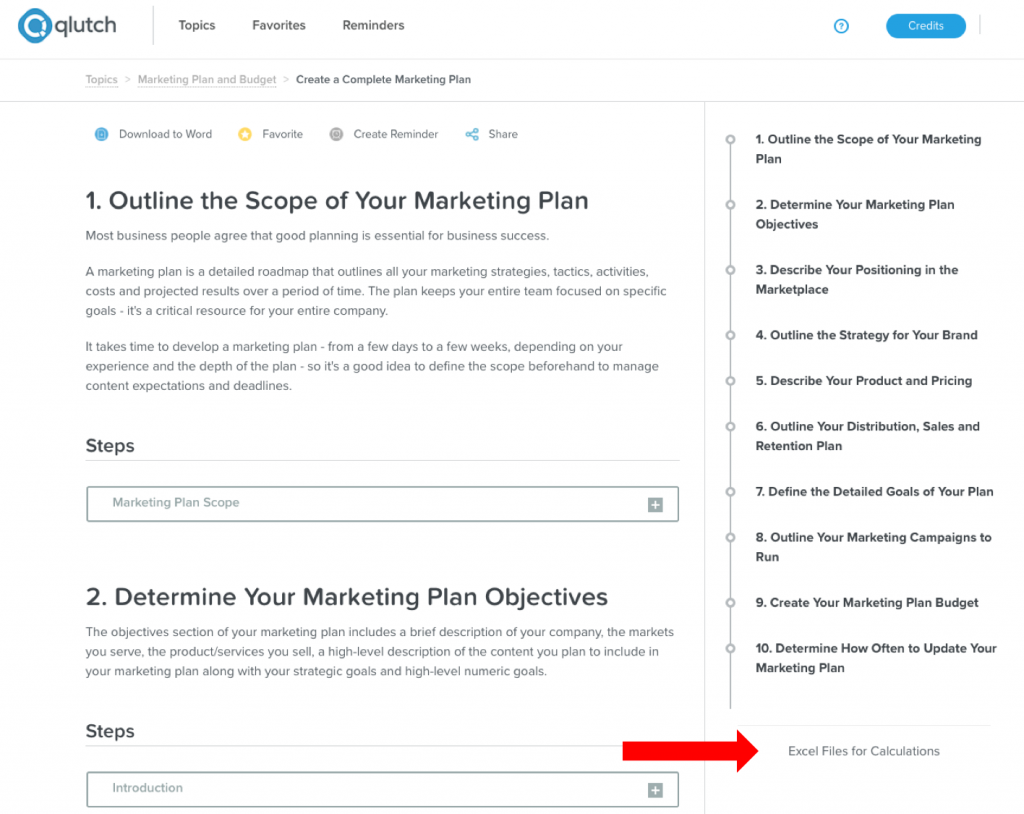 Once you purchase credits (at any amount), all Excel files are always available for download and don't count against your credit balance.
There are 24 workbooks containing approximately 150 programmed worksheets. The Excel files contain macros created in Visual Basic. They are safe to open. Below are screenshots of what each of the 150 worksheets contain.
3.7 – Distribution Channels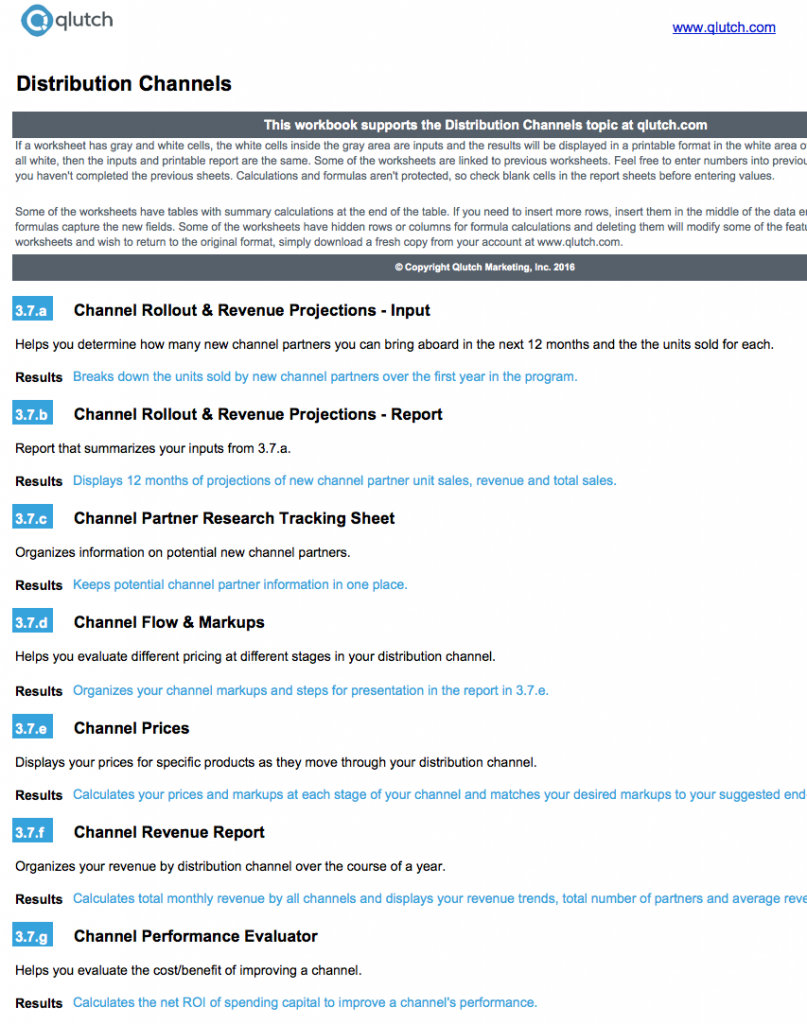 4.8 – Pricing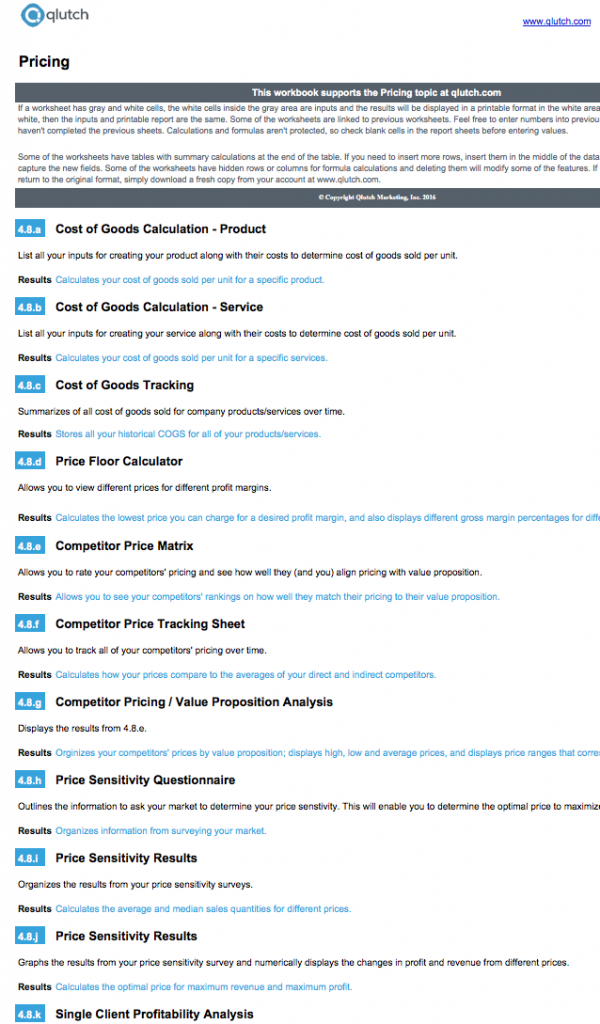 5.8 – Sales Process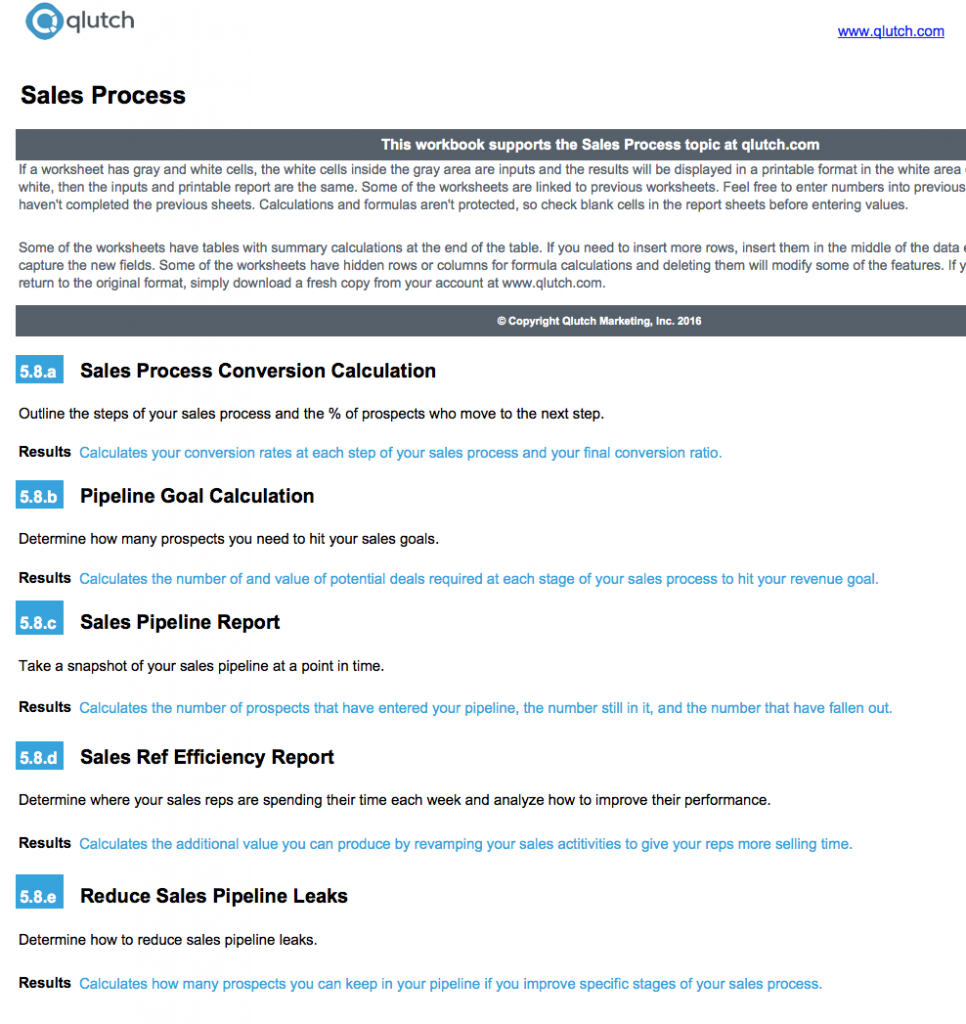 6.9 – Marketing Campaigns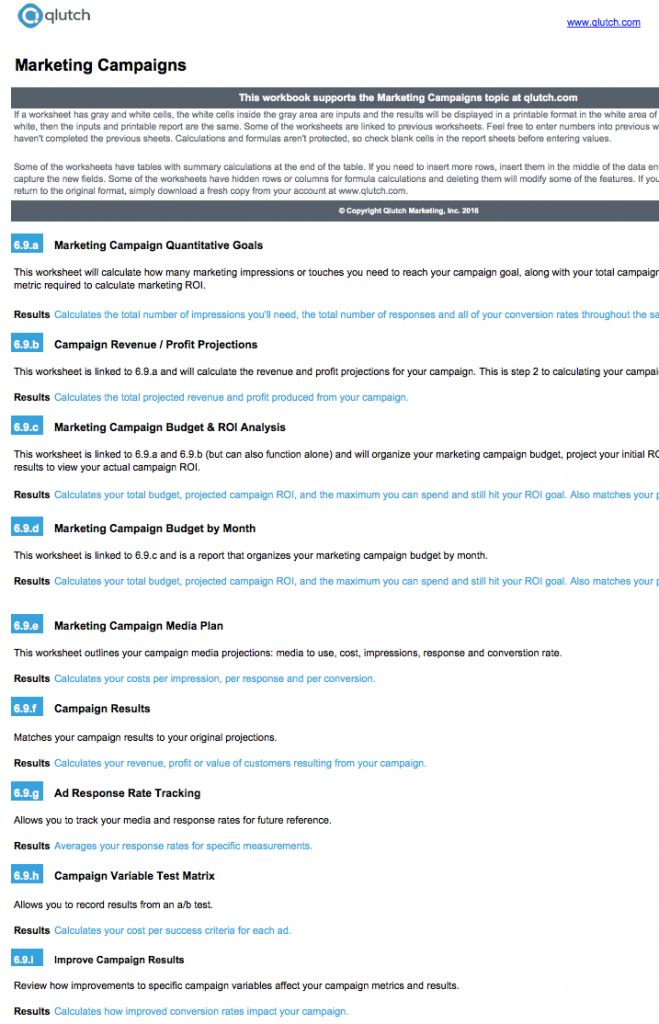 7.12 – Marketing Plan & Budget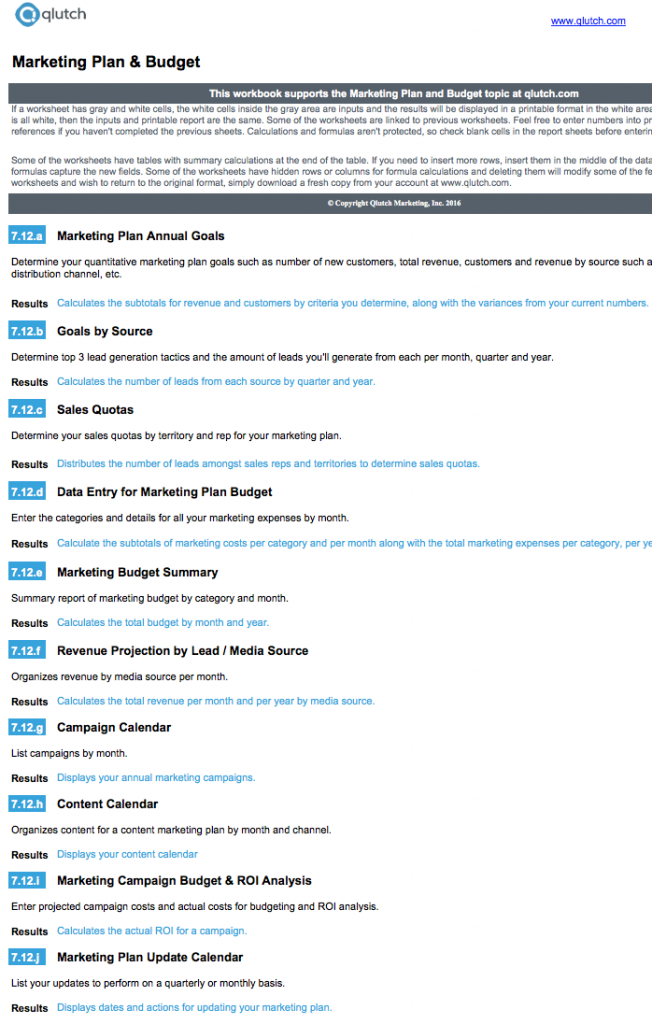 12.13 – Websites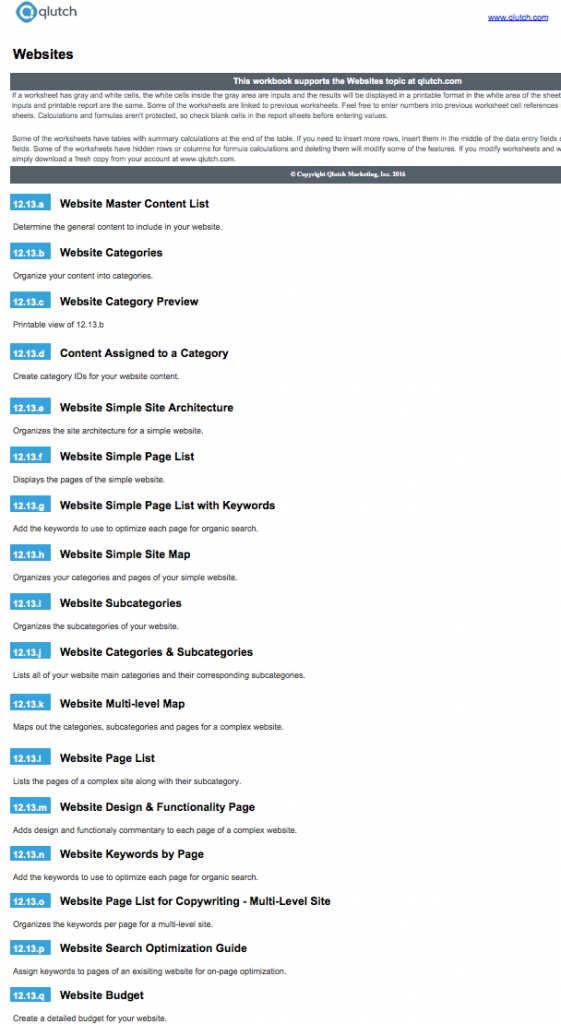 16.8 – Customer Retention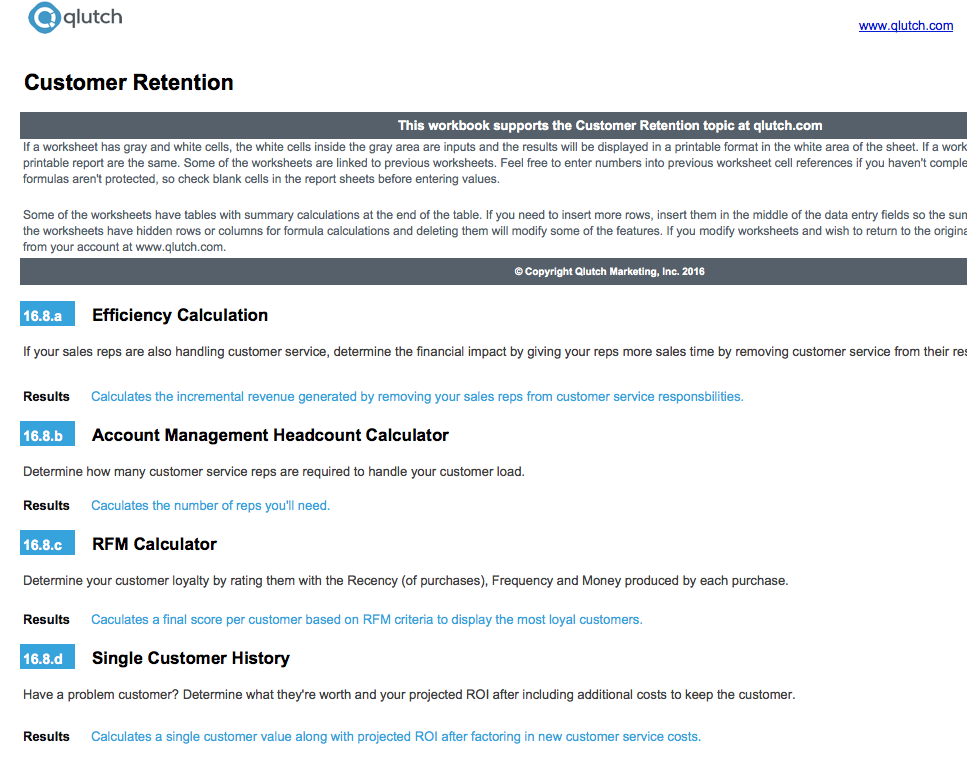 17.14 – Telemarketing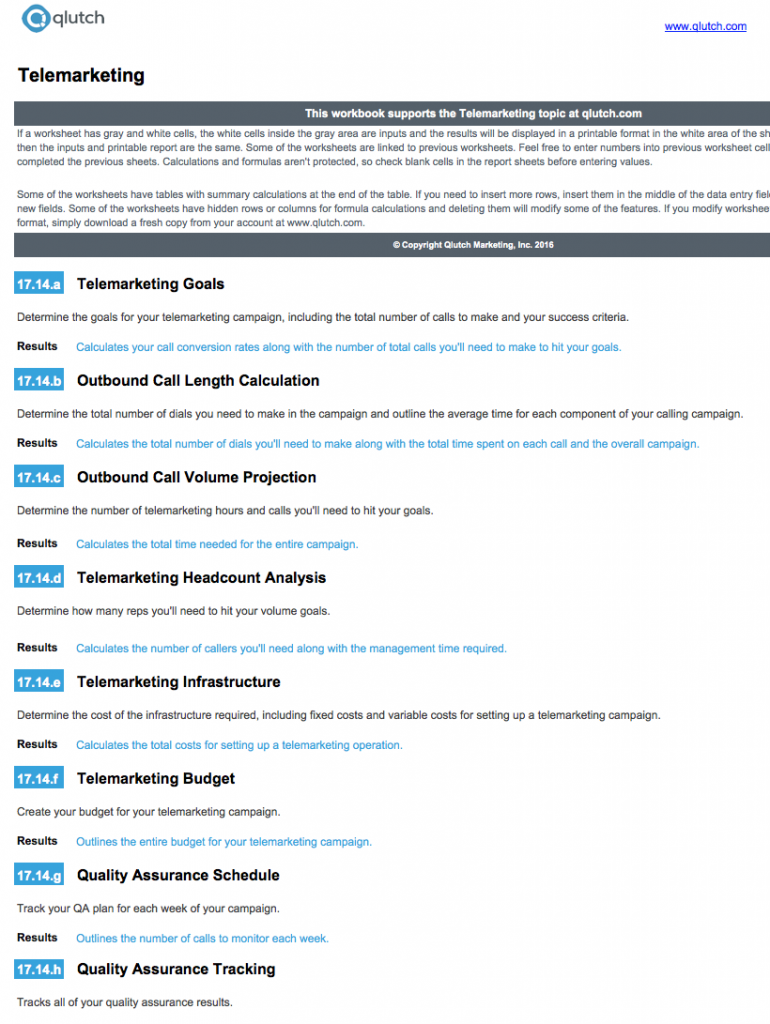 18.12 – Trade Shows & Events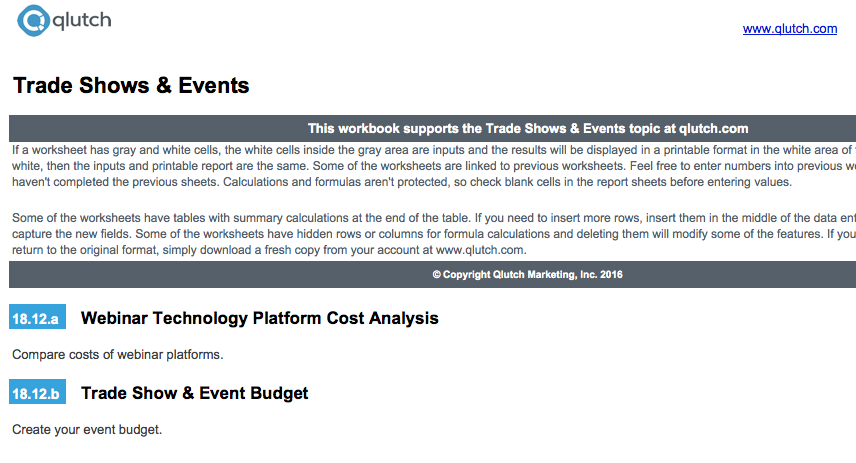 19.13 – Email Marketing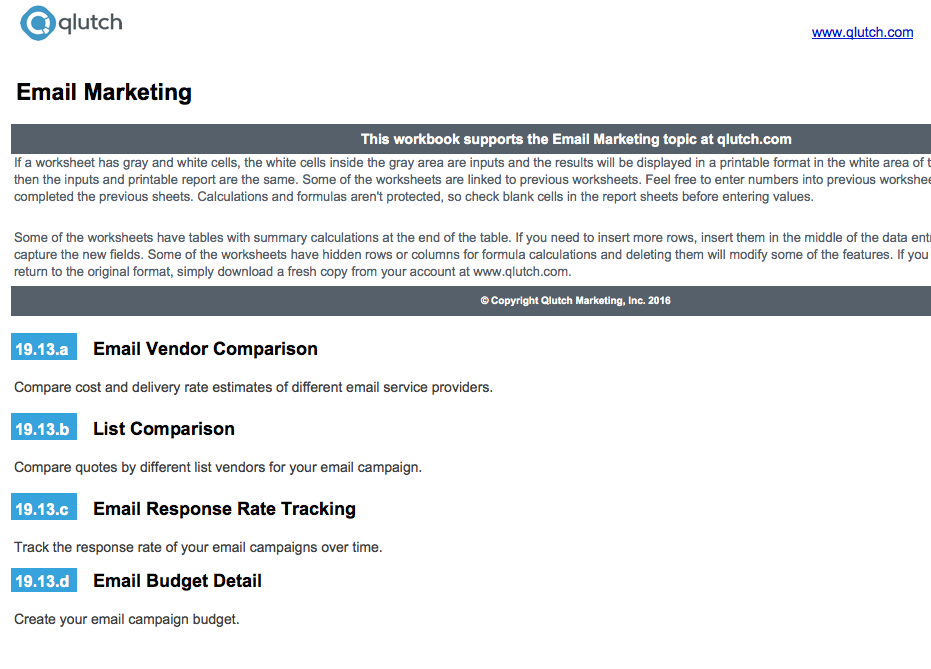 20.12 – SEO and SEM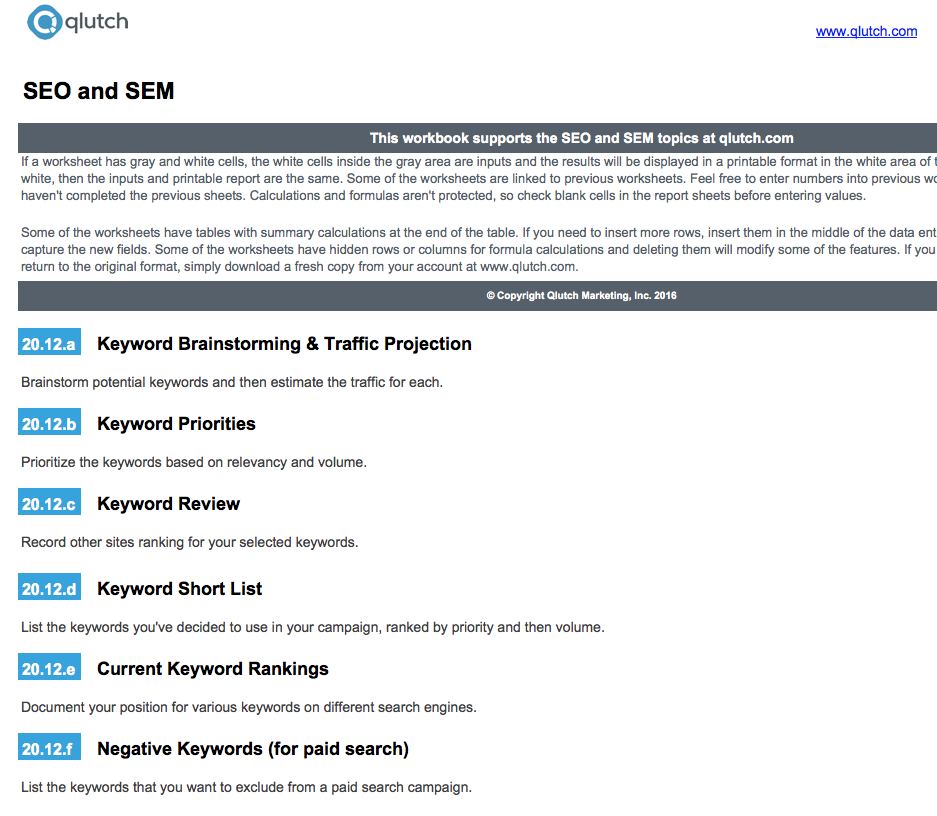 20.13 – Search Engine Optimization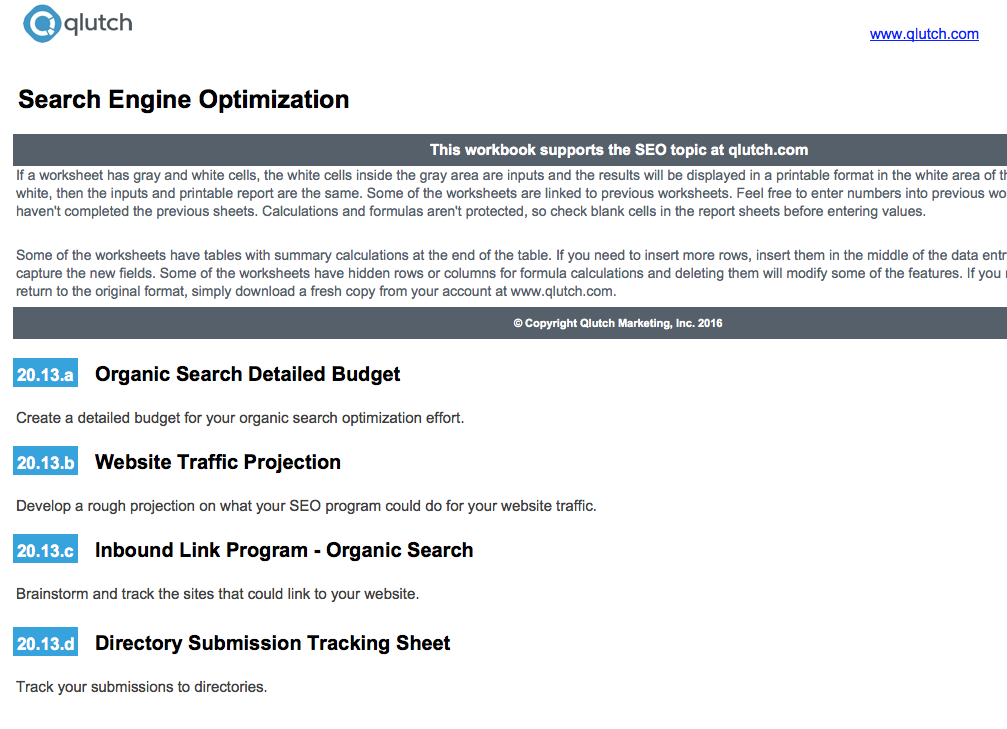 20.14 – Search Engine Marketing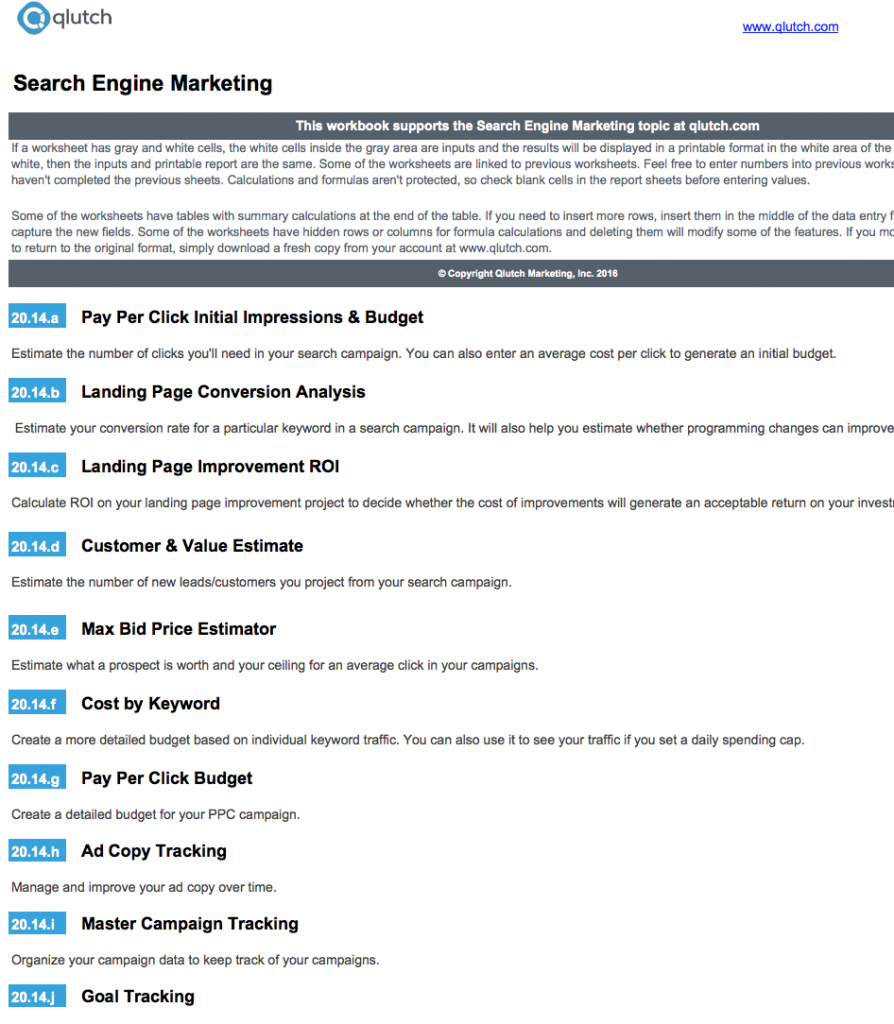 21.10 – Online Advertising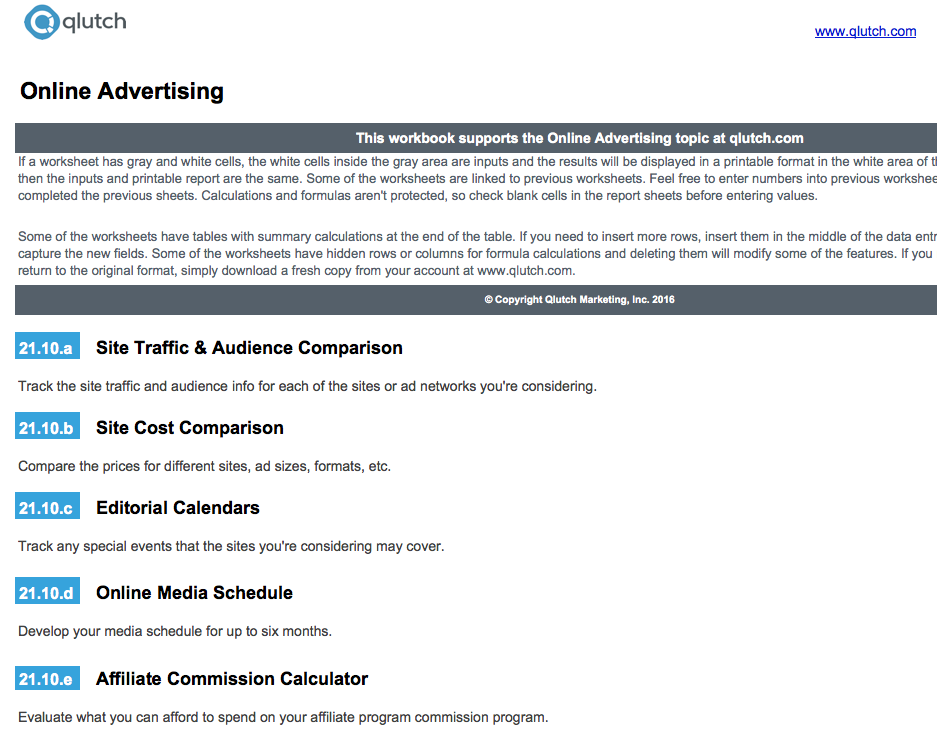 22.14 – Publicity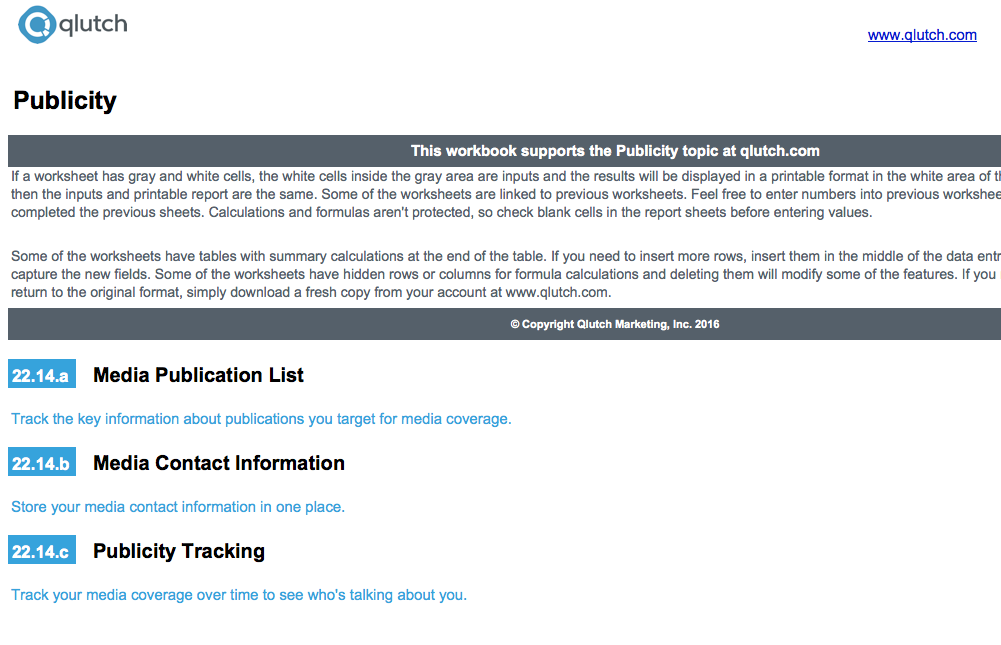 23.11 – Direct Mail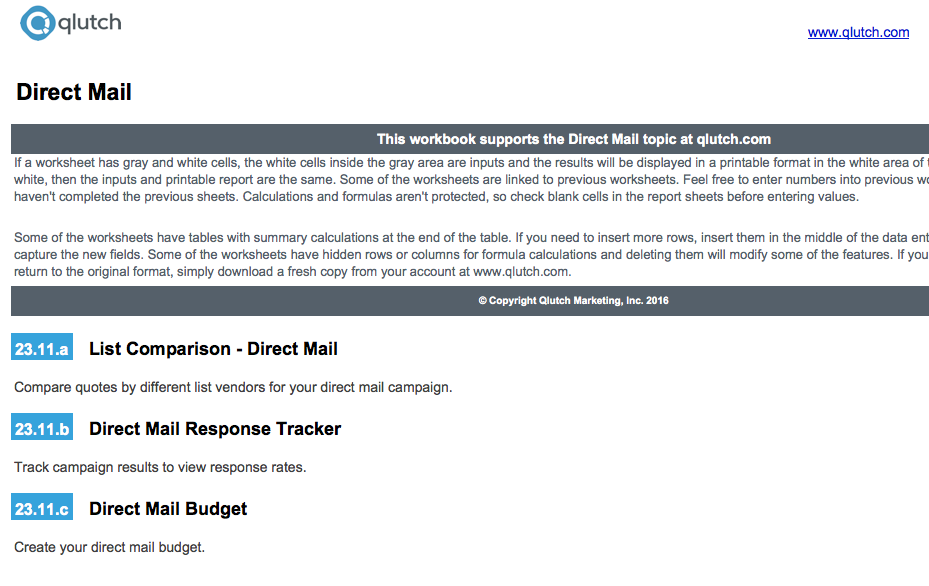 24.19 – Traditional Media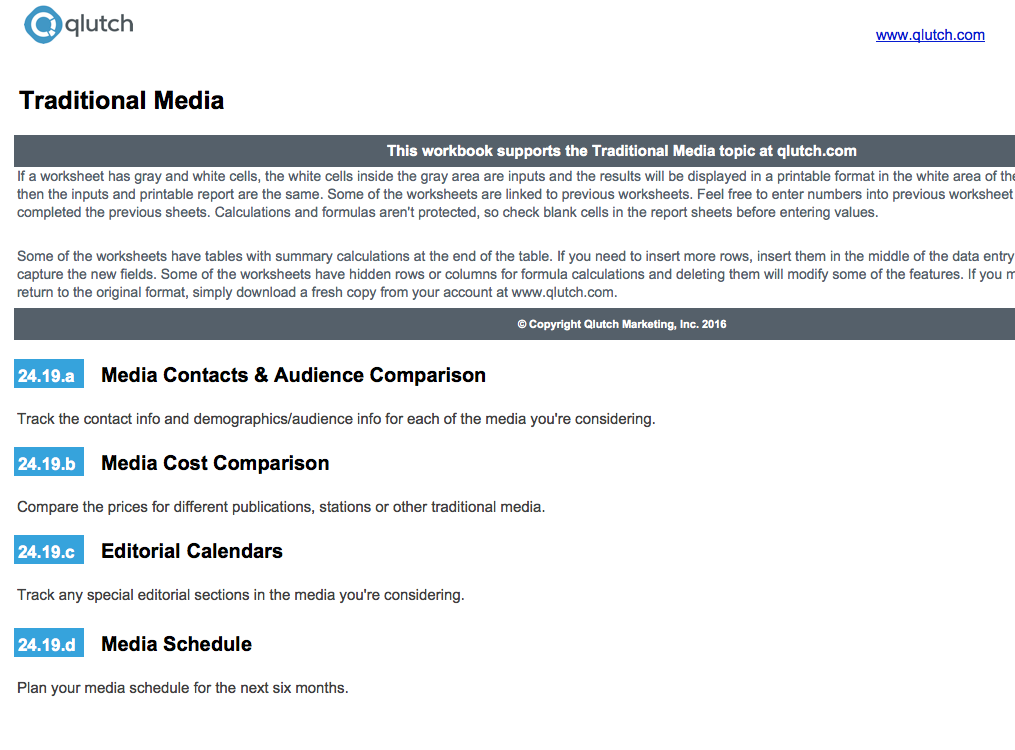 25.8 – Sales Management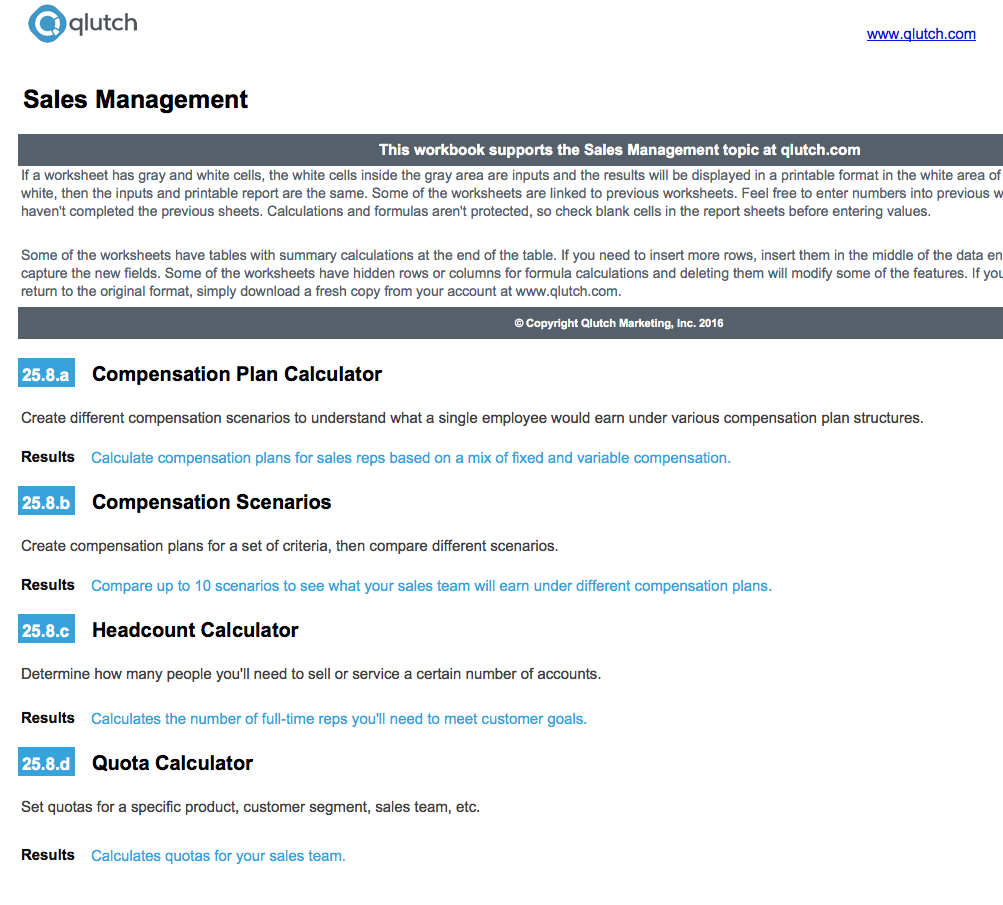 26.20 – Vendor Selection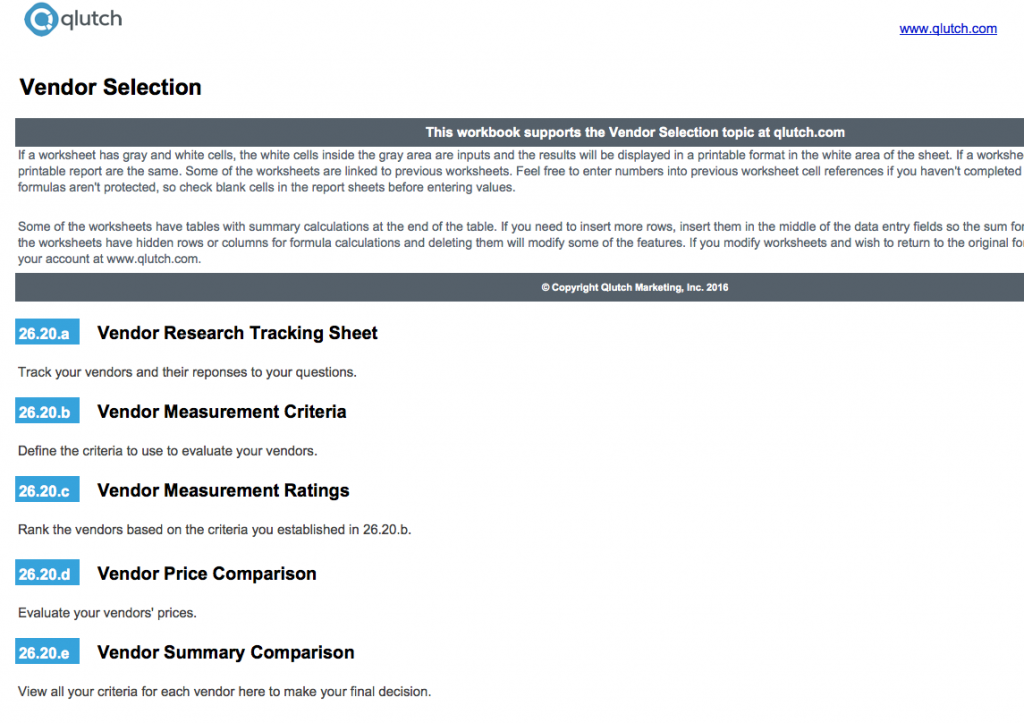 27.10 – Return on Investment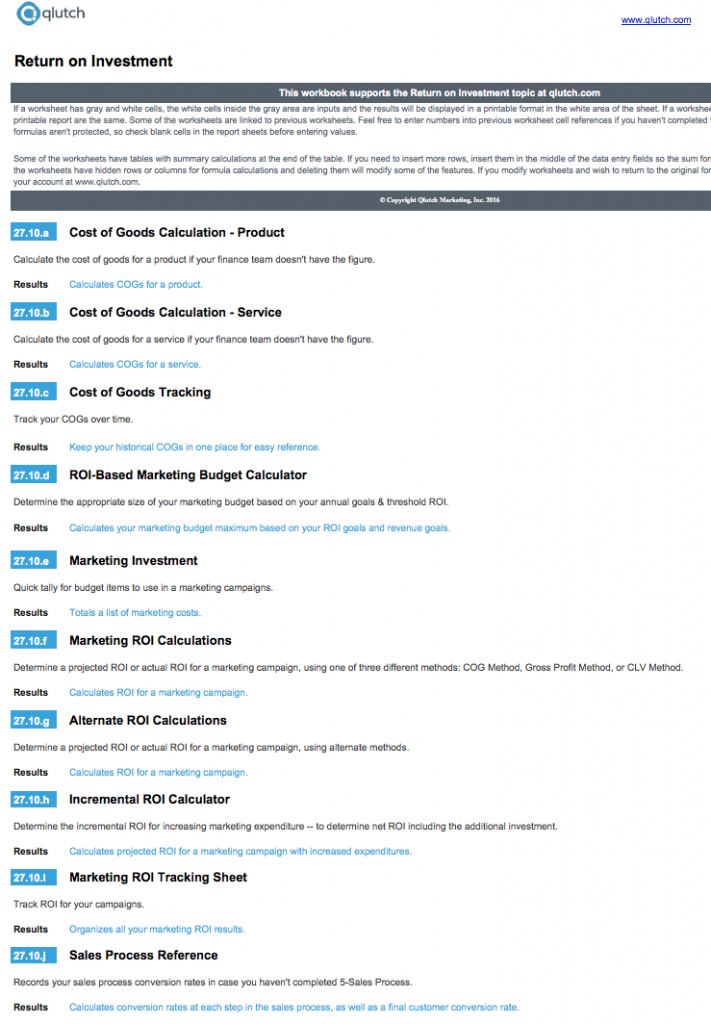 28.6 – Customer Lifetime Value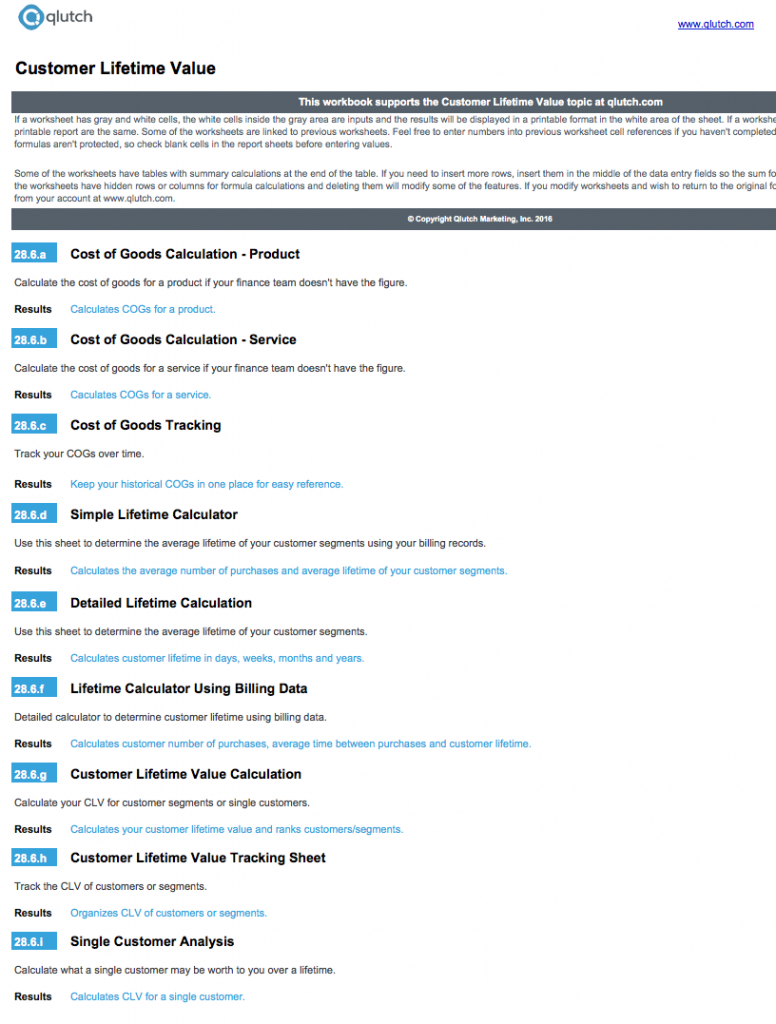 29.10 – Copywriting and Graphic Design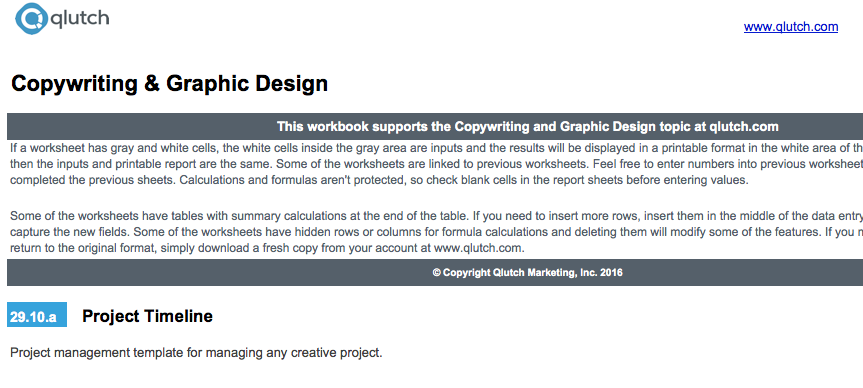 30.6 – Recruiting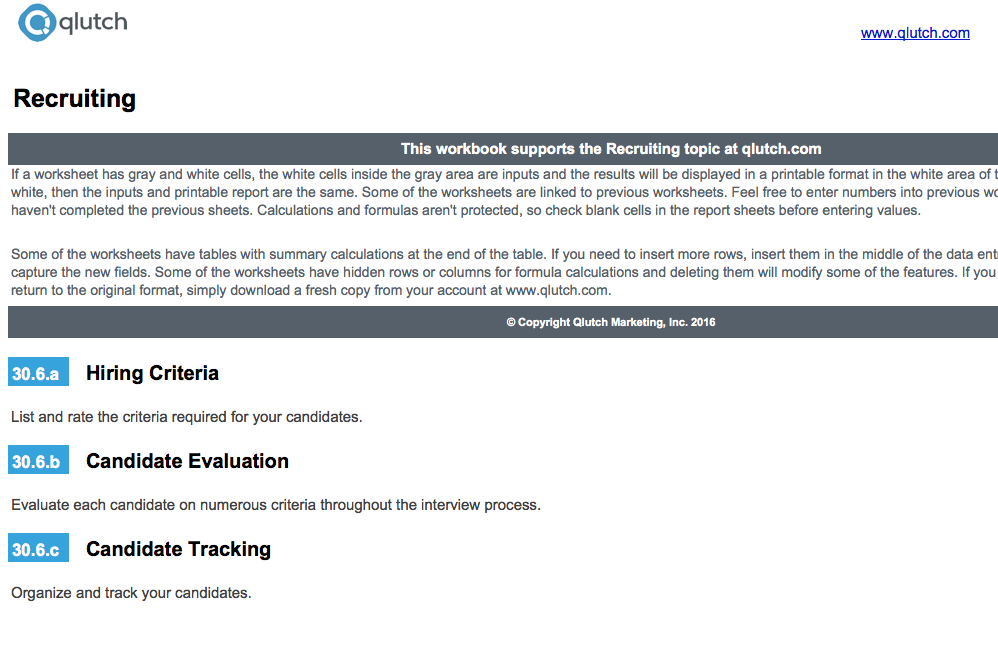 31.1 – Content Marketing